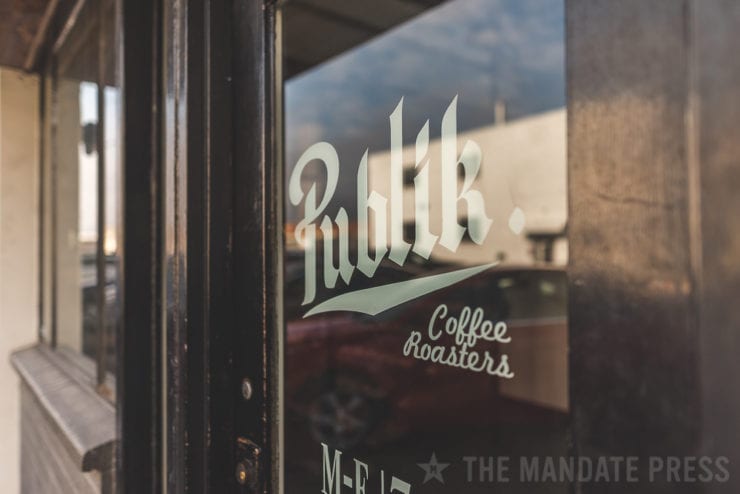 Quality over quantity.
In case you didn't see our post the other week about about The Division Gym, we made the decision to start using our blog as a venue to talk about clients we have a major crush on. One of those clients is Publik.
Publik Coffee was established in 2012 just a stone's throw from The Mandate Press. They have now grown to three locations that each have their own unique personality with the same dedication to quality and experience as the first. Each location achieves the same goal: Publik is about gathering, and about community.
We spoke with owner Missy Greis about why The Mandate Press, and letterpress printing are a good fit. Here's what she had to say:
Mandate: How has partnering with The Mandate Press been valuable to your business?
Missy: We love the partnership for its ease. Your timeliness and attention to detail are bar none.
Mandate: Has working with The Mandate Press been a good fit for Publik?
Missy: Not only are y'all our neighbors, your product is clean, edgy, unique & high quality. We like to pride ourselves in the same with our coffee, spaces & brand.
Mandate: How did you originally hear about The Mandate Press?
Missy: Our Super Top Secret family.
and when asked to pick which location was her favorite…
Missy: I can't… and I have enough love to go around. 😉
…
These are the kind of people we need in our life. People who focus on quality over quantity, community over corporate, planet over profit.
Check them out if you need a caffeine boost, or just a boost in general.
/Matt