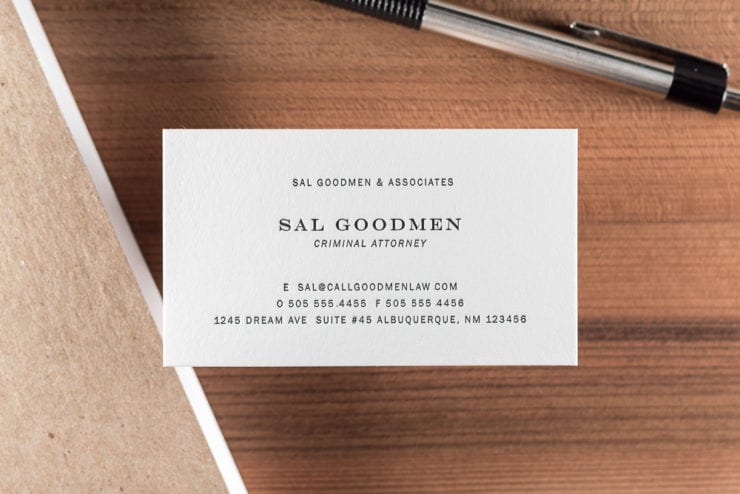 2 New Letterpress Calling Cards.
We have good news!  We're adding two new members to the family of our online, small batch $95 cards! If you aren't familiar with our online cards, now is good time to get acquainted. In addition to our custom print work we offer some great letterpress business cards and calling cards at very affordable prices. Letterpress can be expensive for a single name so we offer some simple 1 color, 1 sided template based cards that allow you to get bulk prices without the bulk order. For a limited time we're even offering a discount on all card purchases to welcome them to the family. Just use the code 'WELCOME' at checkout for 15% off any online order. (Excludes custom work)
Now let me introduce you to The Litigator and The Business. These two new ones are for the professionals out there, like you.
You need a calling card that looks like it was chiseled out of stone, much like your professional acclimate. This template uses some classic engraver style fonts for a timeless look for everyone from lawyers and diplomats to headstone engravers. A professional like you knows you need to present yourself sharply and with a simplicity that everyone can understand and respect. Get across all your information in clean and stately style with The Litigator. You'll make a great impression with these letterpress calling cards. Go ahead and order some, everyone will take you as seriously as a lawsuit.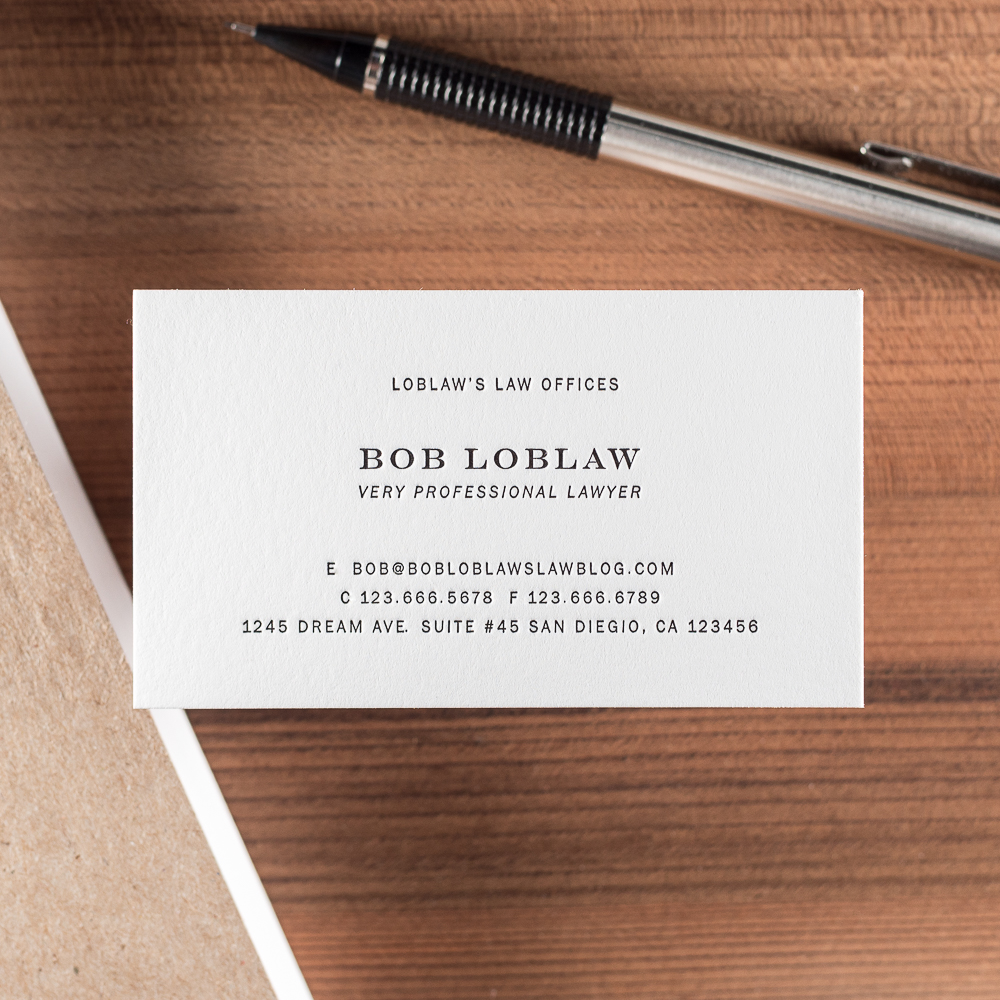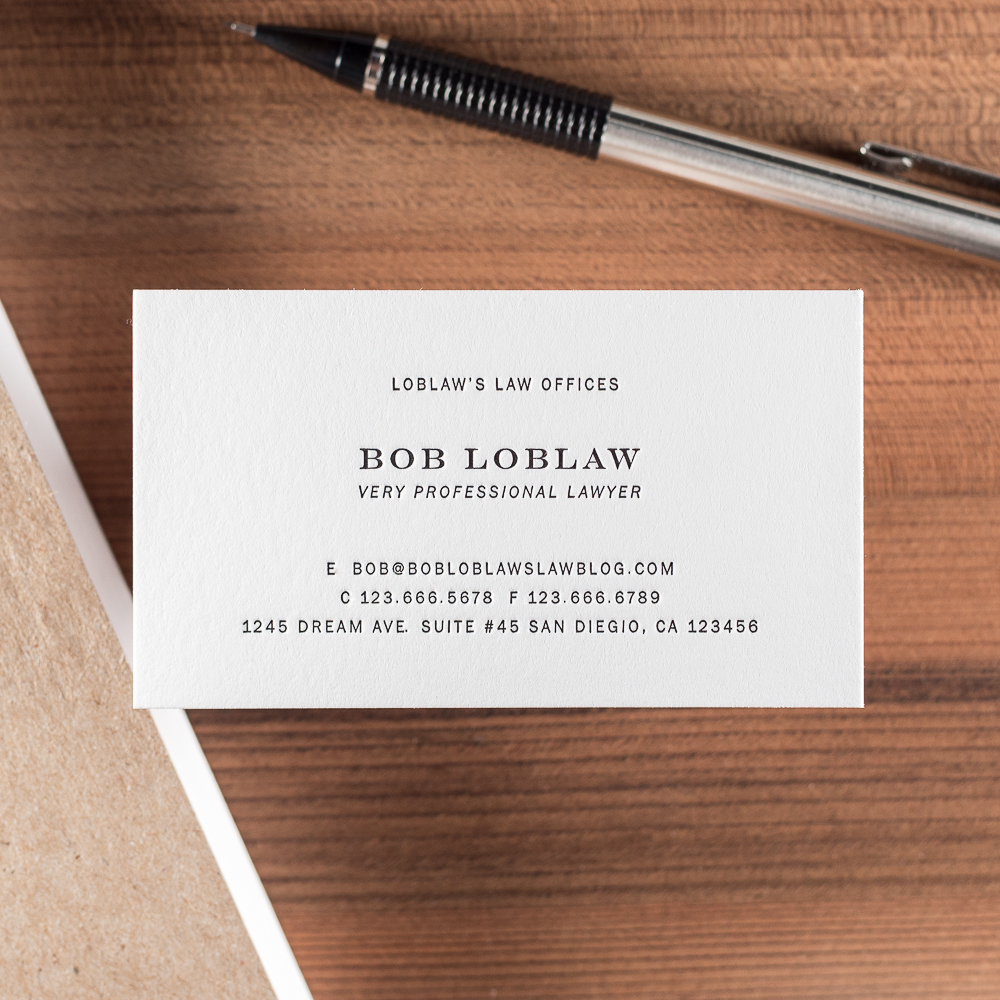 You've got things to do. Decisions to make and axes to drop. You shouldn't have to decide wether you add your cell number or fax number to your business cards. Nor should you have to decide between a stylish card and an informative one. You need both like you need your scotch neat and plentiful. The Business Card template has plenty of space for your information so you won't have to take the time to jot down anything extra on the back of your pristine cotton letterpress business cards. Let the deboss-style letterpress impression, do all your talking so you can get back to taking care of business. That power tie can't pick it's self out, but The Business Card template just might close some deals on it's own.