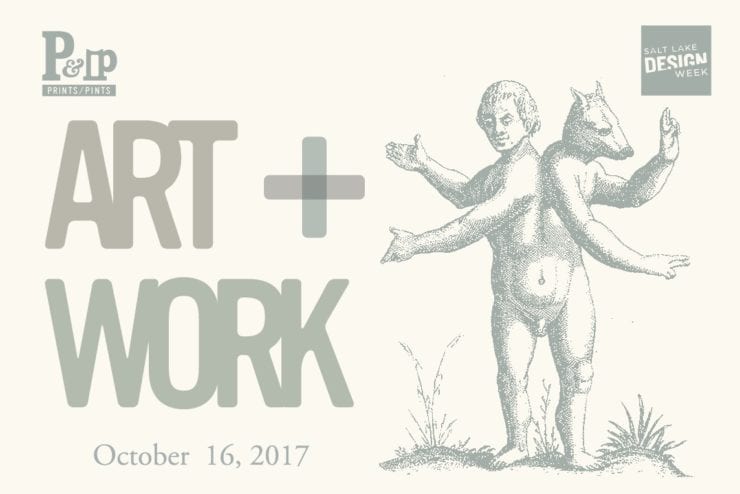 Art + Work, October 16, 2017, 7PM
The Mandate Press and AIGA SLC is kicking off design week with our next Prints & Pints show.

Exploring the place where art and business meet. Graphic design, architecture, advertising, environmental design, we could go on but you get it. These are the "applied" arts that we interact with daily. The art that we do for both love and money. Sometimes it feels like art, other times it feels like work. This special Prints & Pints show will happen during SLC Design Week as a celebration and promotion of awareness of art and design and it's importance in our community.
Tickets are $10 in advance $15 at the door. Get your tickets at Eventbrite. Get updates on our facebook event.
 Nice and Easy bartending, and Normal ice cream will be offering refreshment and treats.
Featuring artwork from 20 local design agencies, designers and businesses.
Modern 8  •  Super Top Secret •  Contravent •  7D8 •  Atlas Architects •  Athenaeum Press •  Qualtrics •  Scott Sports •  The Mandate Press •  Struck  •  Summit  •  Archangel Impressions •  Lars Love Letters  •  Meat and 3
Sponsorsed by: Salt Lake Design Week, Spicers Paper, Acme Camera Company, Beehive Distilling