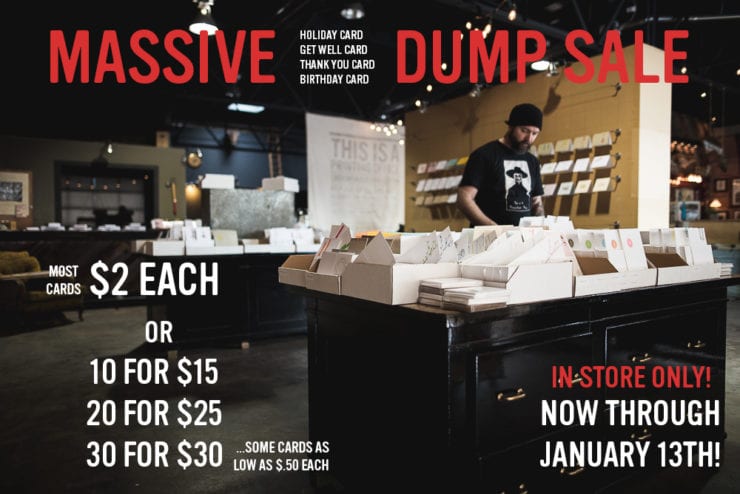 It's that time of year.
ATTENTION LOCALS!!!
We're cleaning out our overflowing hoard of Holiday/Birthday/Greeting/Thank You/Get Well cards. Get them while supplies last. Now until January 13th, at The Mandate Press. Prices starting at $.50, with some awesome bundle discounts on some of our most popular stuff. Come down and check it out.
1077 S. Main St.
Salt Lake City, UT 84111
Cheers!