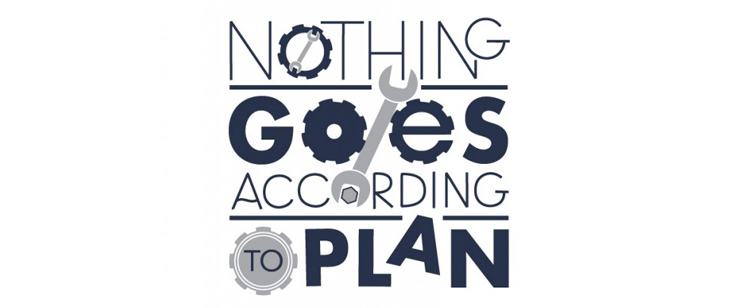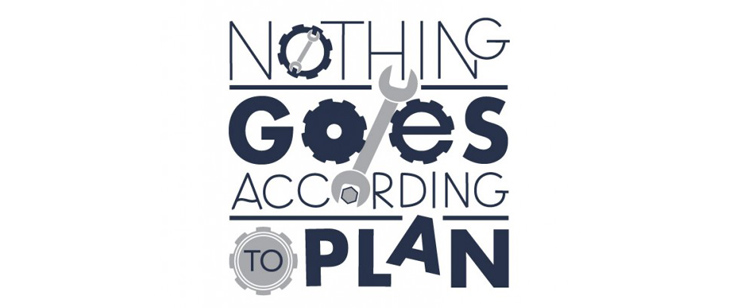 Hey Everyone! It's time for another edition of our Pints & Prints letterpress invitational show! This Friday, the 17th of January we're opening our doors at 7 PM. Free to all. Come check out the work of 20 local and national artists, while enjoying refreshments from our partners at Uinta Brewing and The Rose Establishment.
Artists being featured:
Robin Banks • Gavin Potenza • Zach Landrum
Keegan Wenkman • Trent Call • Courtney Blair
Briar Webster • Brady Lars Burrows • Liz Meyer
Kyle Durrie • Jory Dayne • Tyler Bloomquist
Ben Poole • Pat Munger • Ben Webster
Jason Lockwood • Elpitha Tsutsunakis • Cein Watson
Sean Patrick McPeak • Maddy Hemmeter
Join the Facebook event: Nothing Goes According to Plan
This exhibit, opening just after the start of the new year, is based on the theme Nothing Goes According to Plan. Each artist's work highlights a phenomenon that we know to be true: that while things always seem to work out, they rarely work out exactly as we planned.
By showing us how unexpected outcomes, obstacles or disappointments can influence even our best laid plans, the exhibit reminds us that these experiences teach us things about ourselves that we might not otherwise learn. And in the end, it is the mix of these experiences that make us who we are.
The exhibit opens at 7 PM. No admission.
This installment of Prints & Pints is in partnership with Uinta Brewing and the Rose Establishment.
Once they're gone, they're gone. Discounted prices night of show opening only.
11×17 prints $25 online / $20 at show
8×10 prints $20. online / $15. at show
Prints are up for sale now in our store! RIGHT HERE