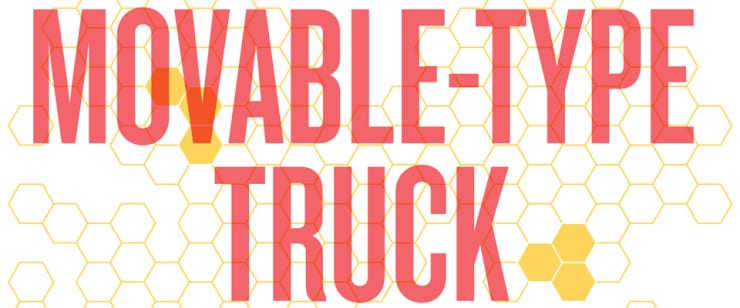 We're so excited and honored to have Kyle Durrie of Power and Light Press (Portland) stop at The Mandate Press! So here's the short and the long about Kyle and The Moveable Type Truck: Kyle was a girl who loved two things, letterpress and road trips. So, in 2010, she utilized Kickstarter.com to fund a campaign so that she could launch a moveable letterpress operation, not just the type, but the whole shebang. Kyle got herself a 1982 Chevy step van and converted it into a fully functional letterpress shop. Now she travels the nation bringing the art and function of letterpress to a town near you!
We're elated to have her park her ride at the shop and you're all invited! We're making a print for all of you who show up and crank a press.
When: April 2nd (Monday)
Time: 4pm – 7ish
Where: The Mandate Press 1077 South Main St. SLC, UT 84111
Why: Duh.
You can also stay current with the happenings of the event by joining our Facebook event.
We hope to see you all here and if you can't make it to our shop, make sure to check out the rest of the type-truck tour!
Also, if you're in Utah and you've been putting off submitting an application for Craft Lake City, have no fear! Some Craft Lake City peeps will be here too for you to learn more.
*some images courtesy of Kyle Durrie